Our people
Our Board and Leadership team have extensive experience in developing globally competitive agriculture to best international standards of veterinary practice, animal husbandry, and traceability.
Dr Richard Trivett
Chairman
Dr Richard Trivett studied Veterinary Science at the University of Queensland and worked in private practice until joining GRM International in 1968. After heavy involvement in the development and management of large-scale cattle operations in Northern Australia, he oversaw the establishment and growth of AUSTREX (from within GRM) to the global livestock trading company it is today. Richard was a previous member and Chairman of the Livestock Export Research and Development Committee (LERDAC) and chairs the Australian Rural Export Animal Welfare Committee.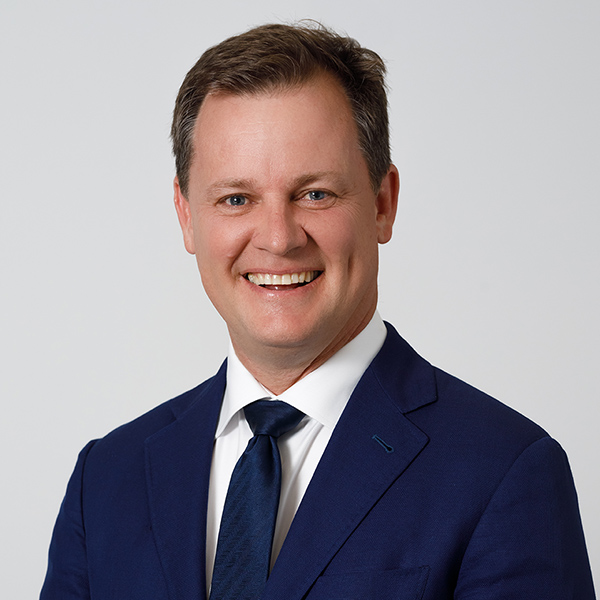 Justin Slaughter
Managing Director and Chief Executive Officer
Justin Slaughter is a Principal, Managing Director and CEO of AgTrade Group / AUSTREX and affiliated companies in Australia, Asia and the Americas. Justin has almost 30 years' experience in developing global markets for livestock and agricultural products. He is a past Livestock Industry Young Achiever and represented 44 members as Chairman of the Queensland Livestock Exporters Association (QLEA) for eight years and has also served as a cattle representative director of the Australian Live Exporters Council (ALEC). Justin was born in Mount Isa, raised on a farm in the South Burnett region of Queensland and has a passion for developing global markets for quality agricultural produce.
Tianzhao (Tommy) graduated from Nanjing Agricultural University with a Masters in Veterinary Science and began his career as official vet for the Shenzhen Entry-Exit Inspection and Quarantine Bureau, where he gained an in-depth knowledge of livestock export policies and operations. Since joining AUSTREX in 2009, Tommy has provided critical advice and guidance to the company and been actively involved in business negotiations and supporting valued Chinese customers.
Mike Ball
Chief Operating Officer, AgTrade Group
Mike is responsible for the finance, new investment evaluation, strategic planning, company secretarial, legal, people and other corporate shared service functions for the AgTrade Group. Mike joined AgTrade in December 2018 after 25 years with the Wesfarmers Group in comparable roles across a range of industries including agribusiness and mining. Mike has qualifications in Law (UWA), is admitted as a solicitor, has post-graduate finance qualifications (FINSIA) and has completed the Advanced Management Program at INSEAD.
Tom Slaughter
Chief Executive Officer – AUSTREX
Tom leads AUSTREX's global breeder cattle business spanning breeding, backgrounding/agistment and procurement operations in all of Australia, New Zealand and the Americas. Tom has significant experience in Europe, Russia and the Middle East to give him a strong foundation in international trade and risk management and has previously overseen an annual export volume of over 100,000 head of high-quality breeding cattle to premium agribusiness markets. He has bachelor qualifications in Economics and Finance from the University of Queensland and places a strong focus on animal welfare and the continuous improvement of efficiency and quality across the export supply chain.
Jake Morse
Executive Manager, Feeder and Slaughter
Jake, originating from a rural background in country NSW, has extensive experience in livestock production and marketing. Jake has nearly 20 years' experience in the global live cattle export trade, ranging from operational management to international sales and marketing. Jake is responsible for managing AUSTREX's Northern Division which has an annual turnover of around A$150M. He holds a Bachelor of Applied Science in Agriculture, majoring in Beef Marketing.
Jodie Briggs
General Manager, People and Culture
Jodie joined AUSTREX in 2010 and now leads human resources, recruitment and professional development for both the AgTrade parent company and its portfolio of businesses, a role covering a team of over 220 people across Australia and offshore locations. Before joining the company, Jodie had a career spanning a diverse range of people, training and development roles, and has lived and worked on pastoral properties in outback Queensland, New South Wales and the Northern Territory. Jodie holds a Bachelor of Arts (Psychology) from the University of Queensland.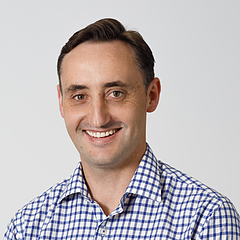 Nick Thompson
General Manager, Paradigm Foods
Nick leads Paradigm Foods, the AgTrade Group's rapidly-growing Australian-processed boxed beef and other export protein business, including the Group's premium Wagyu beef export operations. Nick fostered a passion for agriculture from a young age growing up on his family's property in country New South Wales. Throughout his career, he has worked within the food industry, with experience in developing branded meat programs across the Middle East, Asia and China. Highly respected for his industry knowledge, Nick delivers value through his outstanding relationships with his team and supply chain partners.
David Reed
General Manager, AUSTREX Elite Breeding
David leads the Japan F1 Wagyu feeder and elite dairy breeder livestock businesses, as well as the AUSTREX air freight business which exports high genetic value breeding cattle, sheep, milking goats and alpacas to multiple markets. He joined AUSTREX in 2014, having previously worked with Fairfax Media and Elders International, where he developed a strong background in agribusiness and international trade. David grew up on a mixed farming enterprise in Mid North South Australia and has qualifications in marketing through a Bachelor of Management from the University of SA.
Charlie Brown
General Manager, ThriveAgri
Charlie leads the AgTrade Group's livestock nutrition, hay and fodder operations. Charlie has worked in commodity markets for more than 18 years and has qualifications spanning Agribusiness, Export Management and Financial Markets. He spent time in London and Switzerland running a trading team for one of Europe's largest hedge funds and, in 2012, returned to Australia to trade grain for Cargill. In 2018, Charlie joined the AgTrade group to establish ThriveAgri, a physical agricultural commodities trading business supplying nutritional feed products to global livestock supply chains. Charlie grew up on a mixed farming operation on Queensland's Darling Downs.